Pack up and head on down to Mountain Park Resort where you can play & relax while listening to the soothing sound of the Goat River in our forest…
Overlooking the Goat River in the East Kootenays!
Hang out at the Cantina, or the playground; we also have volleyball, basketball, cornhole, and toys for the kiddies.  There are laundry facilities, and a Sani dump on the property.  Fishing and gold panning nearby as well as shopping, and numerous recreation opportunities.
General store with local artisans, boho clothing, jewelry, and enjoy Foothills Creamery ice cream or fresh, local, non-GMO produce in the summer months. We also house the local post office!
You could also join in Karaoke on the stage, and/or check out our blog page for up-to-date notice of special events and performances.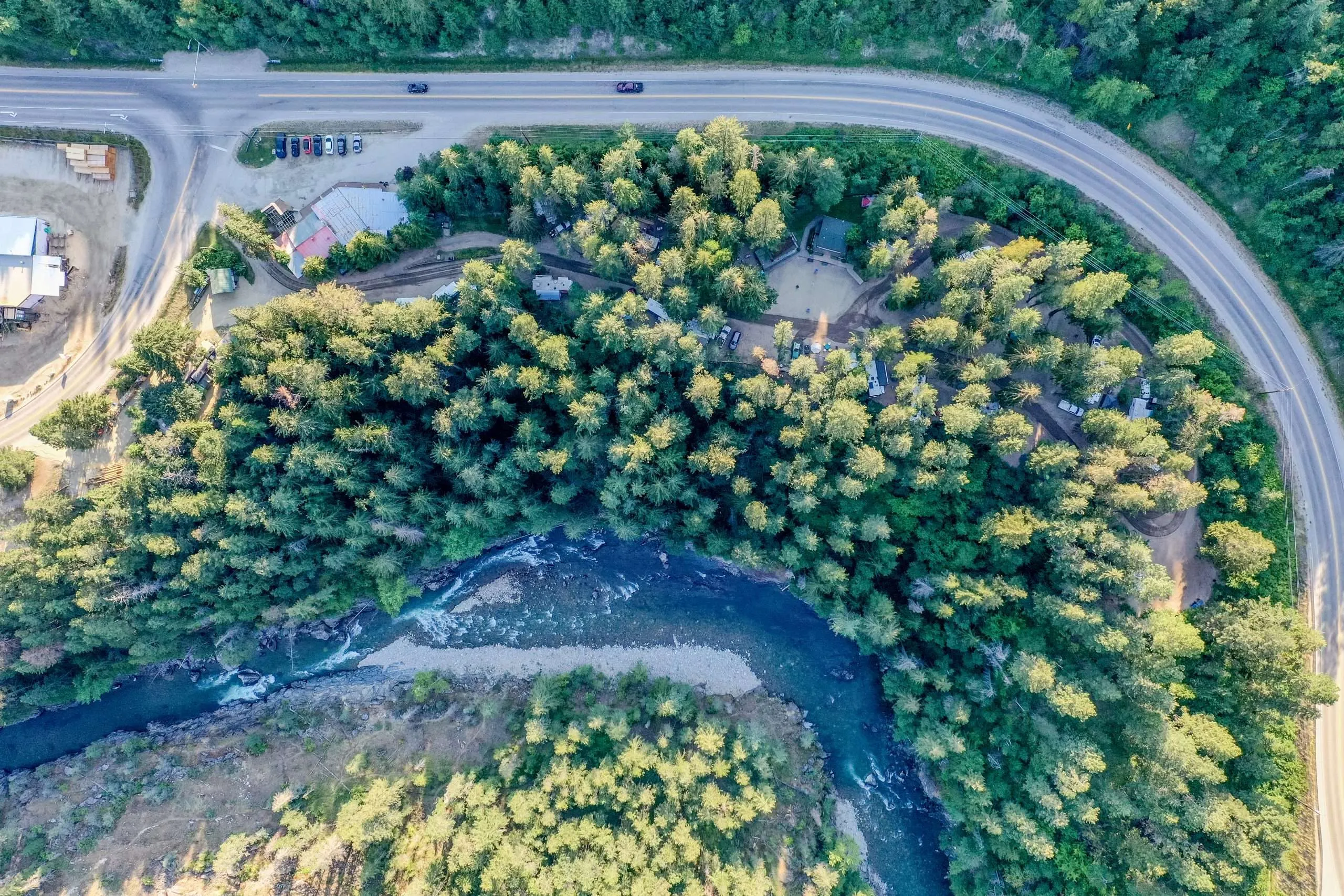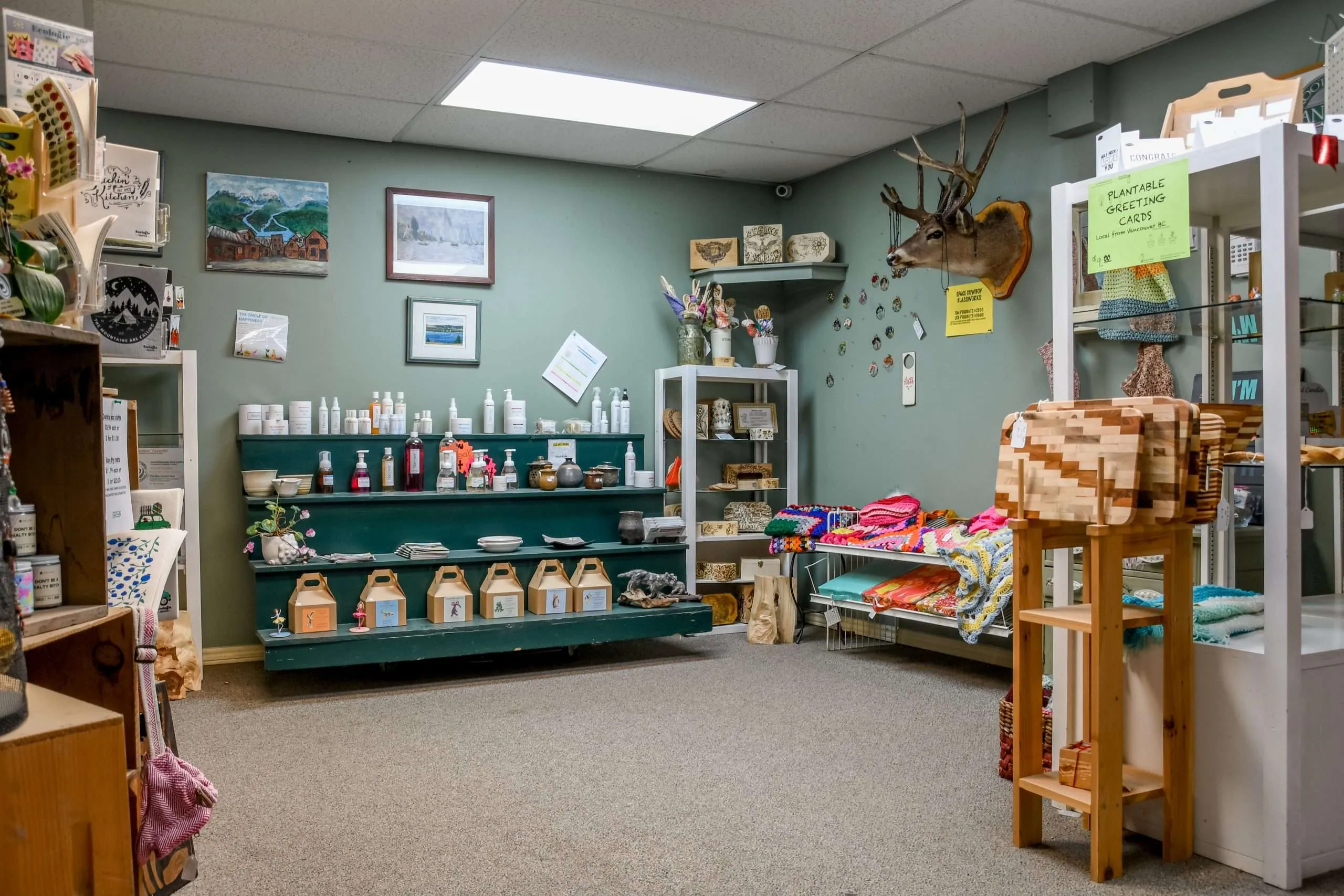 Don't worry if you've left something at home. Our General Store is opened to make your stay more convenient, or if you just want to pick up a memorable gift!
Our store carries:
Ice cream

Select Groceries

Produce

Gifts & Souvenirs 

Clothing
Todd & Dani retired from their careers working with Dodge, and as a nurse.  They relocated from MB to BC with 2 out of 3 of their kids, and Dani's parents to all contribute to running the resort as a family, and creating a spectacular experience for all their guests.  Owning a campground was a lifelong dream!  Mountain Park Resort called their names after seeing it on a family vacation the year before.  They officially took over in June 2022.
They strive to make their guests feel at home, and make sure they have every opportunity to have an adventure while enjoying the outdoors; with special amenities, an eco-friendly environment, and clean up to date surroundings.
In addition we have propane BBQ's to rent, and sell firewood. We also have a Sani dump on property.
Do you play music, sing, or act?
Apply To Perform On Our Stage!
Please send an email to [email protected] with the subject line as "Performance Application".
In the email, please include:
Type of act: song or skit
Name of act: song title or name of the skit
(optional) additional resources: youtube links for instrumentals, props, or anything else that is needed.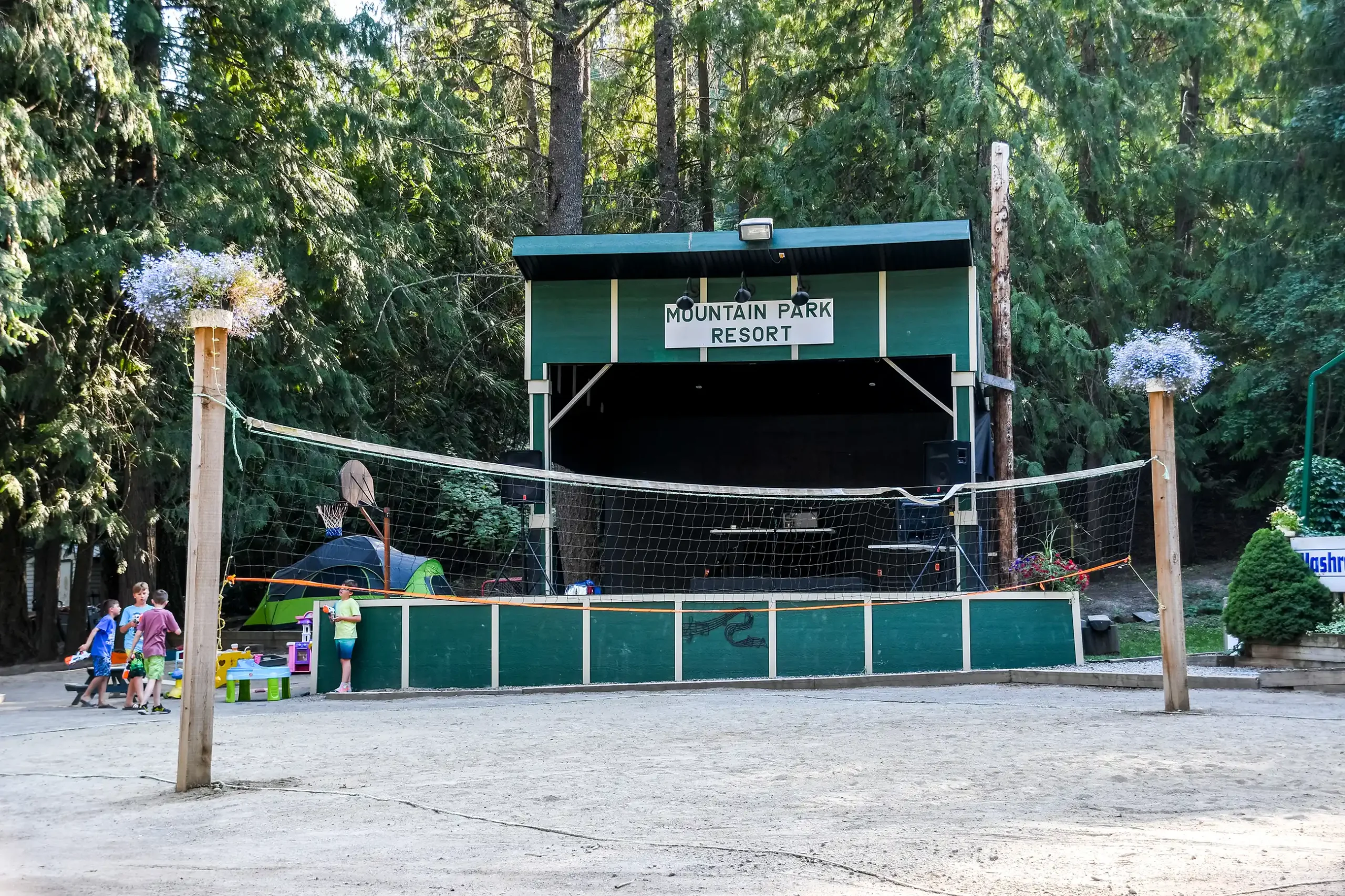 See what our guests think of us!
Friendliest couple owns this quaint place, they treated us like their guests. Park suited us just fine when we needed to pitch our tent and shower. We were encouraged to look around and select our site before paying. Mainly serviced sites for RVs with lots of trees. We chose a spacious grassy site without electricity. The water is drinkable, and there is free WiFi. The showers are included with site rental. Washrooms are clean and well maintained. It is beside the highway, so you will hear the white noise of traffic, you will also hear the beautiful ravine and the birds. The park was quite full, yet quiet. It had a real community feel. The convenience store has the basics you may need, and ice cream! Overall price was perfect and it worked out for us.
Christopher Sapay
Awesome campground and owners. Highly recommended! It was our first time here and had a very good experience! Management is great, helpful and goes the extra mile to help you with anything you need. Great and cheap firewood, cute front store, well kept and clean washrooms, etc. What else can you ask, they had everything figured out here. Will recommend and come back for sure! Keep up the good work guys!
Roger H
The experience was like no other camp ground. From being personally directed to the camp site, to the loving environment provided by the staff and family, every detail of thier process has been meticulously planned to cater to the customer. When you visit don't forget to grab an ice cream cone(or something frothy) and head down the trail for your own private river side experience; cool, clear and the highlight of your stay. The Mountain Park Resort, Satisfaction guaranteed
Justin Link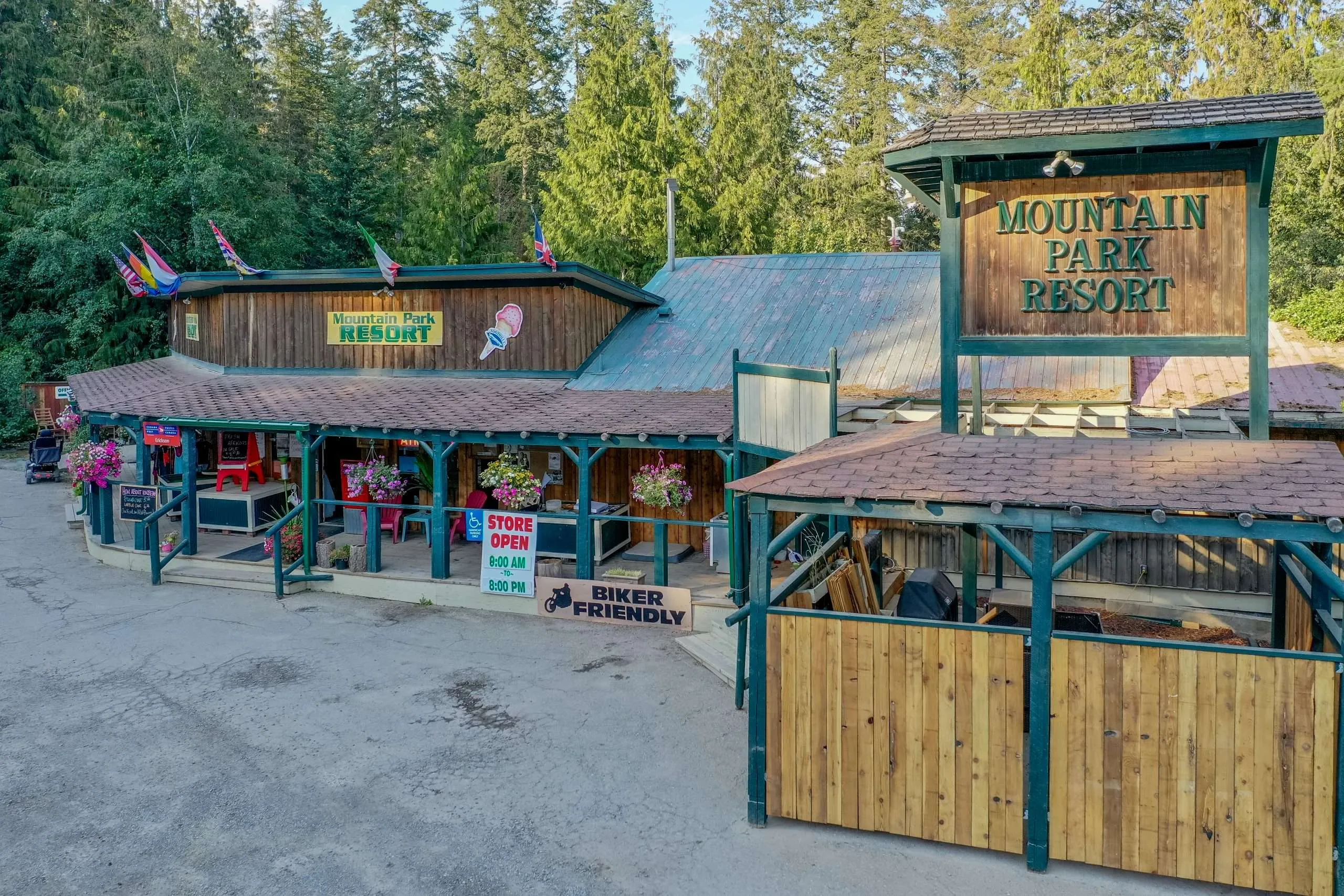 4021 Highway 3
Erickson, British Columbia Canada
V0B 1K0